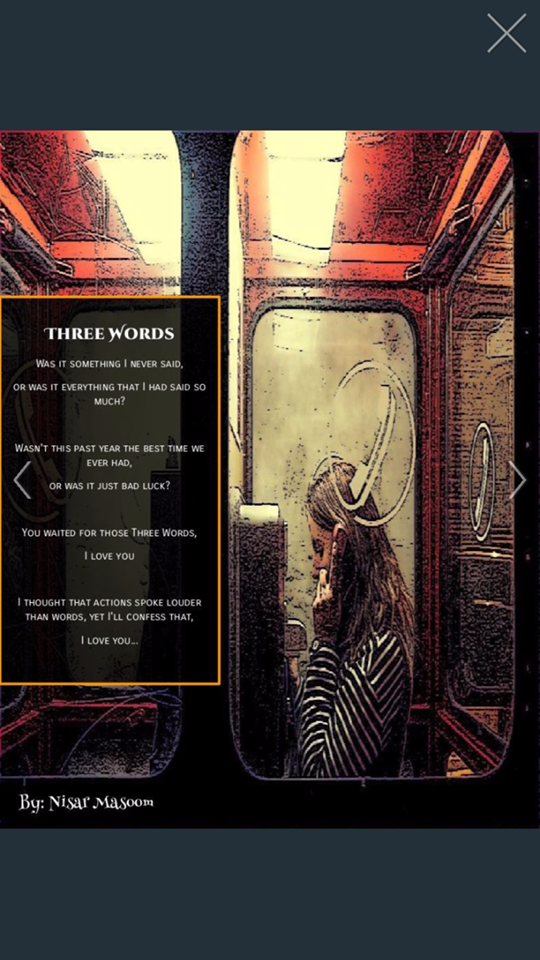 I am pleased to announce that my poem, Three Words, has been published in the 6th issue of the Pakistani literary digital magazine, Parestan. This edition, as well as all of their previous installments, includes both poems and short-stories.
You can read it here: Parestan #6
Below you will find Issue 6's Table of Contents:
The Other Children by Abeen Arif
Three Words by Nisar Masoom
The Struggle Of A Bipolar by Aisha Adnan
Autobiography Of A Cake by Muhammad Bin Khalid
Weak Is The New Strong by Mahvash Irshad
Shehr-e-Yaaram by Aisha-tir-Raazia
He Loves Me Like My Poetry by Arganise Campbell-Nash
A Traveler In The Wilderness by Sakeena Hassan
Means To An End by Tooba Arshad
Answering The Nation's Call by Sibt-E-Ali
Remorseful by Ibz Abu Ishaaq
I hope everyone enjoys reading this latest edition as much as I did. I wish to thank the Creative Team at Parestan for compiling such a wonderful collection of literary wonders. And, of course, for selecting Three Words as the primary poem for this issue, which follows Abeen Arif's opening story, The Other Children. Hopefully, the next edition will be even better.